Liqui Moly Volvo Servicing Package Promotion
Dear Customers,

With the present financial situation, there is a hesitance from people to spend money on car maintenance and they prefer to wait until it is essentially necessary before they do anything about it. This is understood, however it is better to take precautions than to have to really spend large amounts of money at the end trying to fix something like the engine of the car because of lack of proper maintenance.

As part of our effort to encourage owners to have their car servicing done regularly, we will have various different servicing packages promotion from time to time.

Volvo C30 / S40 / V50 / C70 / V60 / V70 / S60 / S80 / XC90 (except 3.2 or T6 models) Servicing Package Promotion @ S$220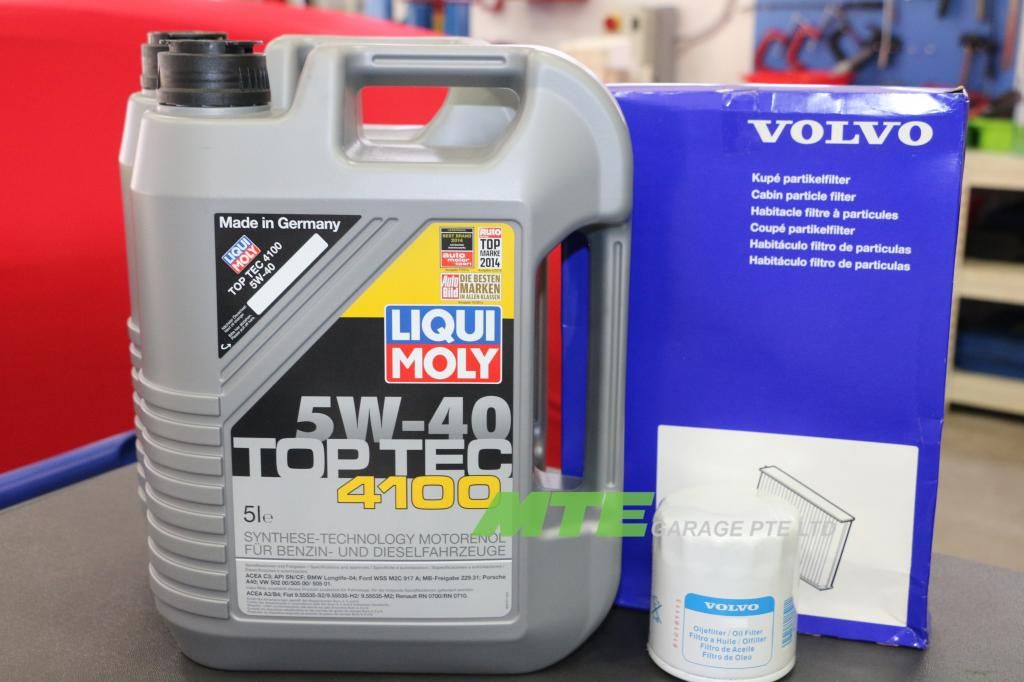 Liqui Moly Top Tec 4100 5W-40 Engine Oil
Volvo Oil Filter
Volvo Aircon Filter (while stocks last)
Volvo Diagnostic
Engine Clean up
To prevent any disappointment, please call us in advance to book a time slot.

Tel : 6440 7725 / 8383 7747 ( mon - sat 09:00 - 19:00 ) we close on Sun

MTE Garage Pte Ltd
13 Kaki Bukit Road 4
#03-21 Bartley Biz Centre (Opp Kaki Bukit Autobay)
Singapore 417807

Enquiry for pricing or quote please call us direct. We will not have time to reply by sms or whatapp.